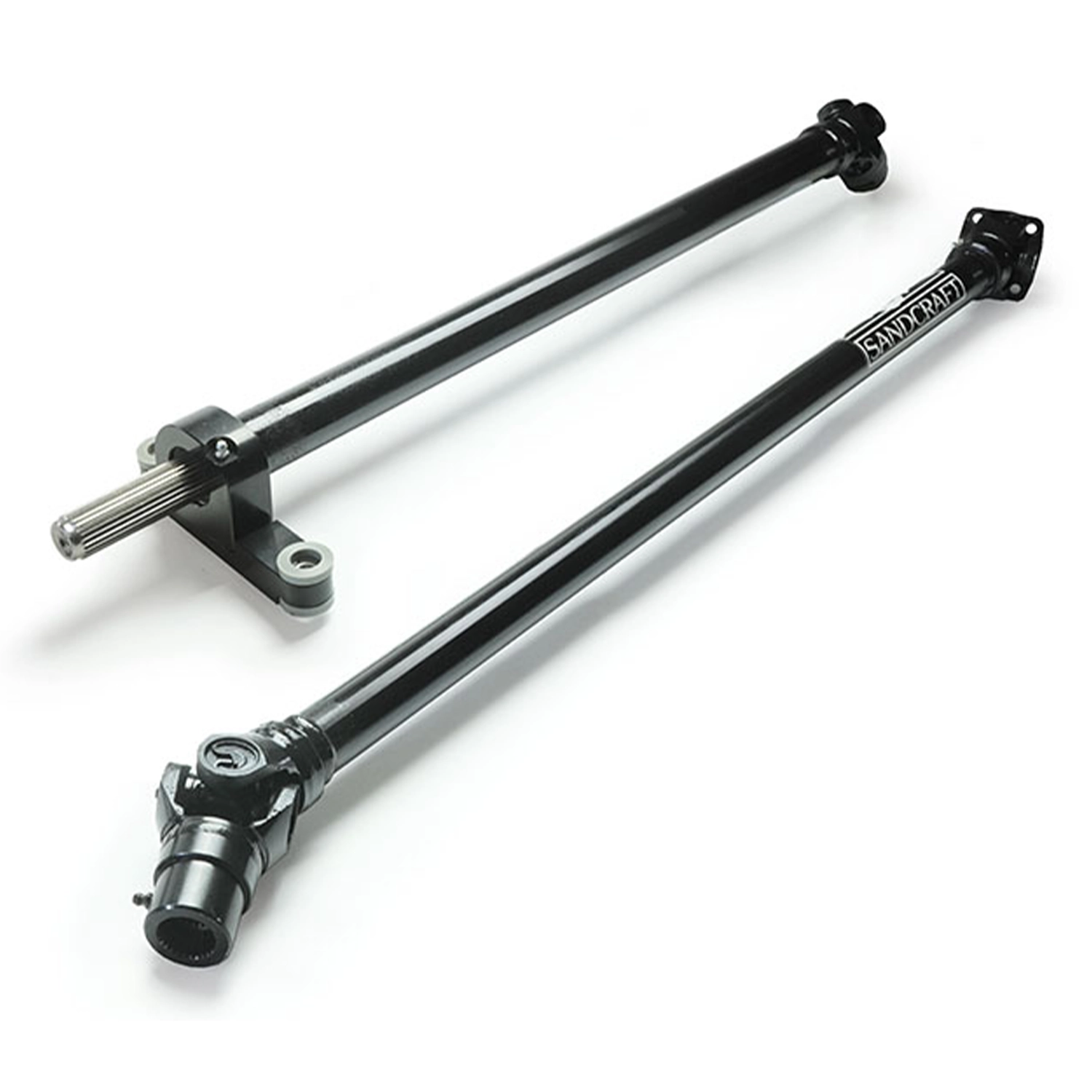 Driveline & C/B Combo
Sandcraft RCR Driveline C/B Combo RZR XP Turbo 2016-2020 2S
When you operate your UTV over 40 MPH you are exceeding what the OE driveline is rated for. Sandcraft RCR Driveline was engineered for your machines capabilities and much more. Rated 3 times stronger than stock our upgraded Driveline consists of larger U-joints, yokes and larger diameter shafts with double the wall thickness than the stock/OE drivelines.
Finally you can solve one of the largest issues in your OE drivetrain with the Sandcraft RCR Driveline and Carrier Bearing Combo! Stop all vibration using a true phased and balanced driveline and patented carrier bearing combo which will correct the operating angle.
U.S. Patent No. 9,862,269
Product Data
Customer Reviews
Features
Additional information
| | |
| --- | --- |
| Weight | 28 lbs |
| Dimensions | 58 × 9 × 4.25 in |
---
Only logged in customers who have purchased this product may leave a review.
Related Products